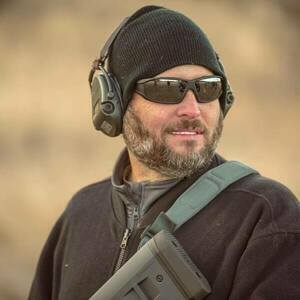 John Correia
Special guest
John founded Active Self Protection in 2011 to teach people in all walks of life to develop the attitude, skills, and plan to defend themselves and their families from harm.
John is a nationally-recognized subject matter expert in private citizen defensive encounters and law enforcement use of force, a master firearms instructor, martial artist, expert witness, and teacher of teachers whose passion is to help students fall in love with learning and growing in every area of life.
John Correia has been a guest on 1 episode.
September 3rd, 2021 | 1 hr 5 mins

Host Stephen Gutowski and guest John Correia of Active Self Protection discuss how videos of real deadly-force encounters have shaped his understanding of armed defense training.