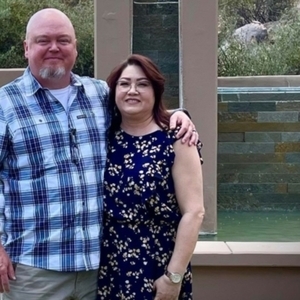 Mike Willever
Special guest
Mike Willever is a retired special agent with the United States federal government. Mike worked in the Southern Arizona and Southern California areas for over 25 years conducting investigations into a broad variety of criminal activity including International narcotics and human trafficking, transnational street gangs and cartels, identity fraud and national security-related incidents. He served on four gang and narcotics task forces. Prior to being a fed, Mike served in two smaller police departments on the East Coast. Mike is married with 5 children.
Mike Willever has been a guest on 2 episodes.
June 6th, 2022 | 1 hr 8 mins

2nd amendment, gun news, gun politics, guns, mass shooting, mike willever, police, robb elementary school, school shooting, second amendment, stephen gutowski, uvalde

Host Stephen Gutowski and guest Mike Willever discuss the failures in how police responded to the Uvalde shooting.

October 18th, 2021 | 1 hr 14 mins

2nd amendment, gun news, gun politics, guns, mike willever, national rifle association, nra, second amendment, spending, stephen gutowski

Host Stephen Gutowski and contributing writer Jake Fogelman discuss the spending cuts the NRA made to stay in the black while revenues fell and legal costs exploded. Plus, Active Self Protection's Mike Willever explains the most incredible self-defense stories his new podcast has explored so far.